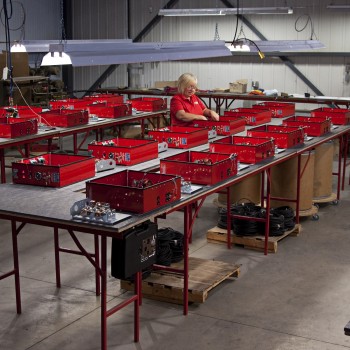 An industrial and family company
For more than 40 years, Reid Electric as been a major manufacturor of industrial boosters, jumper cables and boosters clamps.
Diane and Benoit took over M. Donald and M. Stanley Reid in 2002. Since then, they invested body and souls to keep growing their fabulous company. Always mindful about offering upscale products, Reid Electric is in for the long run so it is a priority for Diane and Benoit that their clients are satisfied day after day and year after year as much as for the after sales services as for the quality of the products.
The happy owners of the company knows all the good tricks to keep themselves and their business young and in movement. They are always moving and creating new projects for the company. In their leisure time they love to do wake board, crossfit and hockey thereby, they constantly innovate in their personal journey and push outside of the box in life and business.